Gail Malette ( Director of Skating and Head Coach)

Coaching since 1985
NCCP Provincial Coach Certified
NCCP National Coach in training
CanPowerSkate certified (teaches power skating to high level of hockey players)
Coach Canskate, Junior Stars, STARS and competitive skaters (private lessons)
French and English
Other Interests- running, walking, travelling and spending time with my family
email: malette@rogers.com

Jennifer Cunningham

Coaching since 2007
NCCP Regional Coach Certified
Coaches Canskate and Starskate (private lessons)
French and English

Renee Yuill

Coaching since 2000
NCCP Regional Coach Certified, Trained Special Olympics
French and English
Substitute Coach for PreCan, Canskate and STARskate
Other: I have been part of the community for 30+ years. With my early childhood education and recreation background I am able to bring my knowledge to the rink as a coach. Skating is my passion, I have had the opportunity to teach many young skaters in Rockland.

Kristen D'Amours

NCCP Regional Skate Canada Certified Coach, since 2010
Coaches Canskate, PreCanskate, PreJunior and StarSkate (private lessons)
Assistant Coach for Rockland's Gold Rush Synchronized Skating Team
Competed on the Nepean Ice Passion Synchronized Skating Team, 2007-2011
Program (Canskate) Assistant for the Rockland Skating Club, 2003-2010
City of Ottawa Skating Instructor for the Recreational Skating School, since 2009
Graduate Certificate for Autism and Behavioural Science, 2015-2016
Honours Graduate in Fitness and Health Promotion, 2012-2014
HIGH FIVE Certified for Principles of Healthy Child Development, 2016
City of Ottawa trained in "Increasing Positive Behaviour in Children", 2015

Caroline Côté

Coaching professionally since 2011 (fully bilingual)
NCCP Provincial Coach Certified
NCCP National Coach in-training
2014 Skate Canada Canskate Coach University Program Graduate
Gold Level CEP (Continuous education program)
Synchronized Skating – provincial and national level competitor
Former Synchronzied Skating Coach for Starlight Beginner II, Starlight Elementary and GoldRush Elementary
Coaches Canskate, STARskate and CompetitiveSkate (private lessons)

Noemie Perras Demers

Coaching since 2022
New motivated Coach
NCCP CanSkate Coach in Training
Coaches Pre-CanSkate, CanSkate
Program Assistant for Pre-CanSkate and CanSkate since 2016
Languages: French and English
Current Starskater STAR 6 (Freeskate), STAR 10 (Dance), STAR 9 (Skills), competitor and 2022 Star 5 Provincial Bronze Medalist
Kiera Yuill
Coaching since 2020.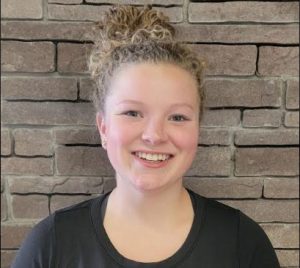 -STAR Gold-level skater in Freeskate, Dance, Skills, Artistic, Diamond-level Dancer and competitive figure skater for 17 years.
– STAR 5 provincial champion in 2017.
– NCCP Canskate and PreCan coach certified.
– NCCP Regional coach in training.
– Other: I love coaching and helping others fall in love with skating and
learning to live active lifestyles. My other hobbies include reading,
writing and CrossFit.
Rosalie Desforges –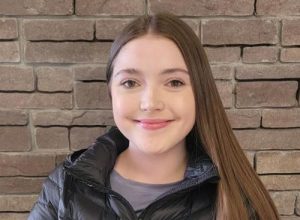 bio coming soon
Cassandra Page –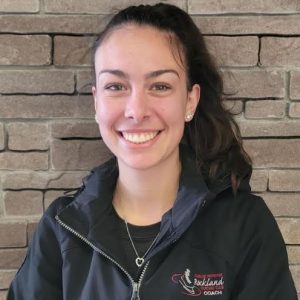 bio coming soon